From the Roaster: It Takes A Village: In the Community Update (April 2021 edition)
Hey RBR Crew!  
I just wanted to give everyone a heads up on what we have been doing in the community lately. After all, one of the pillars of the RBR mission and vision is to be Community Driven.  
This month we had the honor of partnering with the Community Action Council on a fundraiser to help those financially affected by Covid. We released a special blend where 50% of the proceeds go to the utility fund for those struggling to get caught up on water, gas and electric bills. You can find and purchase the It Takes a Village blend on our website. We even made the Herald Mail! Check out the awesome article.
This year has been so incredible with helping local organizations raise funds. We have donated almost $3,000 for services ranging from things like humanitarian mission trips to Central America,to  little league baseball equipment and school supplies. Not only did we get to raise funds, but our manager Autumn and I volunteered at Girls Inc to teach basic business and entrepreneurial skills to young ladies eager to learn.  
We thank you for being a part of the RBR Crew and every purchase you make and every friend you tell about RBR allows a village to thrive locally and internationally.  
Cheers! Craig
---
It Takes A Village Specialty Coffee: Giving Back One Cup At A Time
This medium/dark blend brings together a creamy milk chocolate and orange ganache. Sure, it's decadent. While rich in flavor, it's also rich in love!  Purchasing an "It Takes a Village" will help Washington County residents who were financially affected by COVID-19. How can we come together to help our neighbors?
Hundreds of job cuts and lost wages have forced people in our community to make the hard decision between paying for food, transportation or utilities.  We are standing alongside other Washington County businesses and the Community Action Council to help residents who were financially affected by the pandemic. Help us give back, one cup of craft coffee at a time!
Order It Takes A Village Today
RBR Limited Edition Swag - Get It While You Still Can!
---
JPMino Coffee - Anything But Ordinary
 "Serving Coffee We Love, To The City We Love." Reading their motto, you can quickly understand why these guys have become great friends of our RBR Crew. Nestled into the Baymont Inn & Suites on the Dual, this unassuming spot is putting out some exciting flavor profiles, from their smooth and tasty cold brew to their caramel coffee crunch.  And don't even get us started on the tropical rose latte - pure delicious.
As part of the counties It Takes A Village campaign, JPMino partnered up with our team at RBR to put out "Village Cold Brew." This brew features notes of chocolate and raspberry - a true delight to sip on.  Opening weekend for this brew brought in not only new customers, but those specifically looking to support their local community through their purchase.
Take a step inside this quaint little spot and be prepared to feel at home. The feeling of a small, local library paired with the trendiest decor fills the walls in this unassuming location.  Crack open your laptop and work for hours while you enjoy a coffee and a dairy free homemade muffin, or meet a friend and catch up over an espresso. No matter the reason, just make one to go check out this amazing spot right here in our hometown! Follow them on instagram at @jpmino_coffee.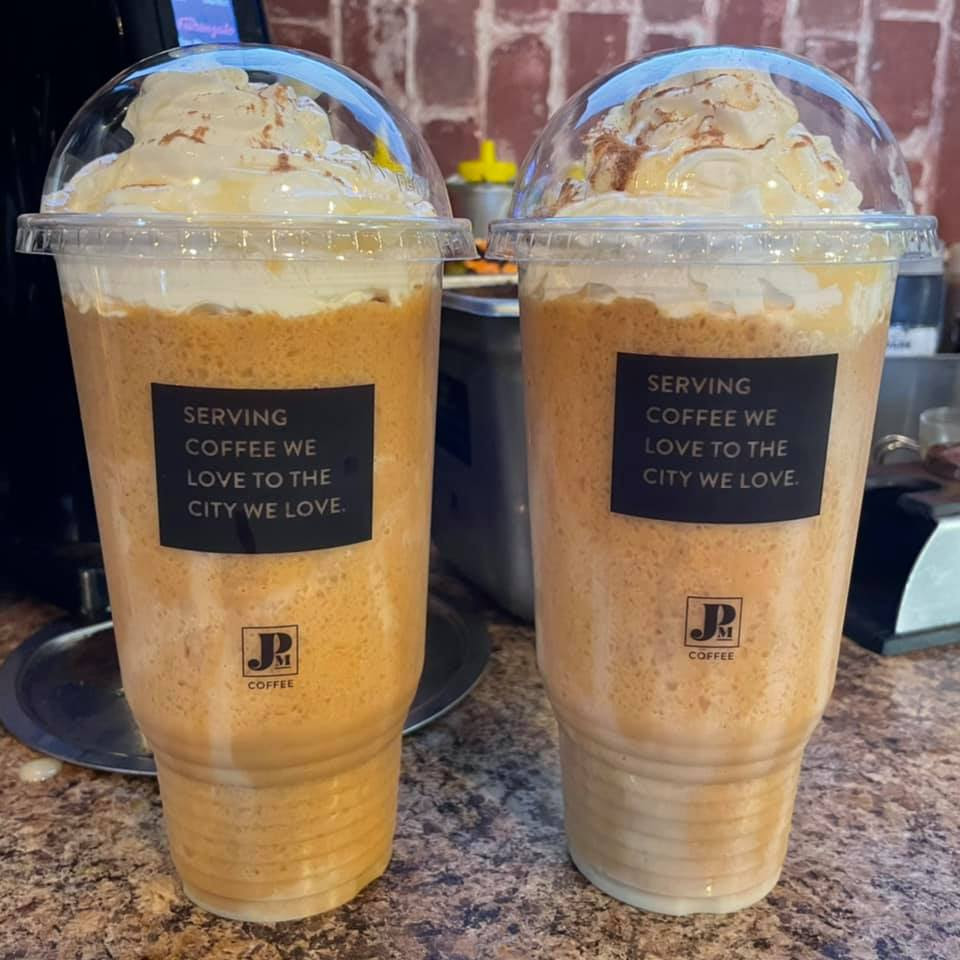 Leave a comment
Comments will be approved before showing up.